Face
Blepharoplasty (Eyelid Rejuvenation Surgery) in Perth
Your eyes are the window to your soul, so let people see the real you.
Sculpt Studio offers expert eyelid surgery options known as Blepharoplasty that can rejuvenate, refresh and restore your face for a more youthful appearance.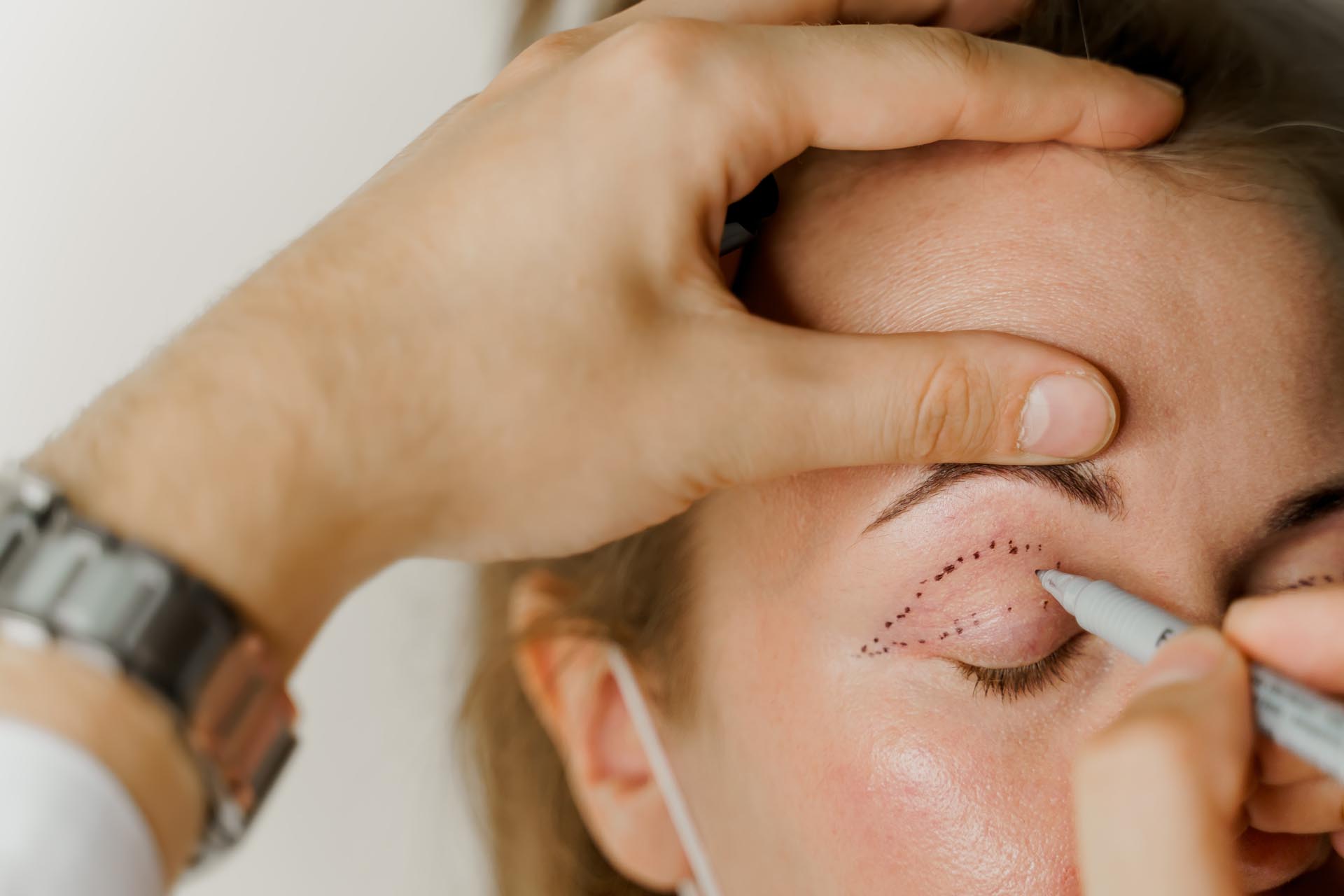 Options
What is a Blepharoplasty?
Blepharoplasty is an eyelid surgical procedure that can help repair sagging lower and upper eyelids, bags under the eyes, and wrinkles around the lower eyelids.
As we age, the skin around the eyes loses its elasticity and can give your whole face a more tired and aged appearance. Excess skin can result in the 'hooding' of the eyes, which in some cases impairs vision, and displaced fat deposits can cause 'bags' or puffiness under the eyes.
What are the benefits of Eyelid Surgery?
An eyelid plastic surgery procedure rejuvenates the face's periorbital region and can result in a more youthful, supple and subtly refreshed appearance.
A blepharoplasty can help with the upper, lower or both eyelids, depending on your needs. It can be combined with other surgical procedures such as a facelift or neck lift.
CONSULTATION
What to Expect From Your Blepharoplasty Procedure
Depending on the desired effect of your blepharoplasty, an incision can either be made under the eyelid or inside the eye. An upper lid procedure will involve making an incision on the lid's upper fold known as the supratarsal crease.
The blepharoplasty procedure takes approximately one hour or two to three hours for both upper and lower eyelids.
YOU CAN REST ASSURED THAT YOU'LL BE ABLE TO REST COMFORTABLY UNDER ANAESTHETIC WHILE THE PROCEDURE IS COMPLETED, ALTHOUGH YOU WILL NOT BE ABLE TO DRIVE HOME AFTER THE PROCEDURE.
For further information, visit the Australian Society of Plastic Surgeons in the link here.
Recovering From Eyelid Rejuvenation
Eye tissue is delicate during recovery. Your plastic surgeon may administer medical strips or an antibiotic eye ointment that will be applied several times a day for up to seven days after your eyelid surgery.
We advise that you take at least one week off work to recover from blepharoplasty and resist exhaustive activities such as straining, bending and lifting for at least two to three weeks.
Contact Us
Please do not hesitate to contact us to discover more about the blepharoplasty procedure or book a free consultation at our Perth cosmetic clinic. Please do not hesitate to contact us.